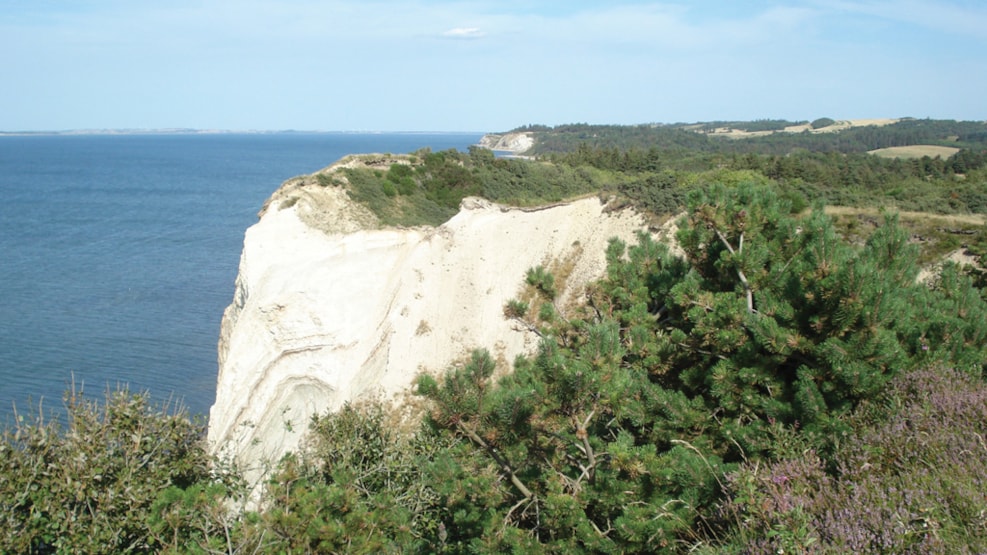 3 islands in one tour
You can enjoy extraordinary natural experiences, when you visit the 3 beautiful islands of Mors, Livø and Fur.
The tour is available in July and August, when the Limfjord bus connects the 3 islands. You arrive on Mors and, the following day, you go on a lovely sailing trip to Livø. There are great opportunities to see the seals that live around Livø Tap. This island is best experienced on foot. On the way back, you stop off at Fur, an island that is perfect for cycling.
The small island of Fur has a wealth of varied and distinctive landscapes. You enjoy 2 overnight stays on the island, so there is time to investigate. On the journey back to Mors you take the ferry to the mainland and cycle along the Limfjord, before coming to Mors again, an island of attractive and distinctive nature. It is also possible to make a return trip on the Limfjord bus. On this trip you get sailing between the islands, cycling and some walking.
INFORMATION:
5 days/4 overnight stays at bed and breakfasts and hotels including breakfast, sailing trips to Fur and Livø, maps and tour description.
PLEASE NOTE - arrivals Mondays and Wednesday in the weeks from 27-33
Daylaps from 3 - 30 km
PRICES:
5 days/4 overnight stays € 333,- per person in a double room.
Children under 12 accompanied by 2 adults € 135,- per person.
ADDITIONAL PAYMENTS:
Single room € 143,-
Extra overnight stay € 55,-
TOUR NO. 514