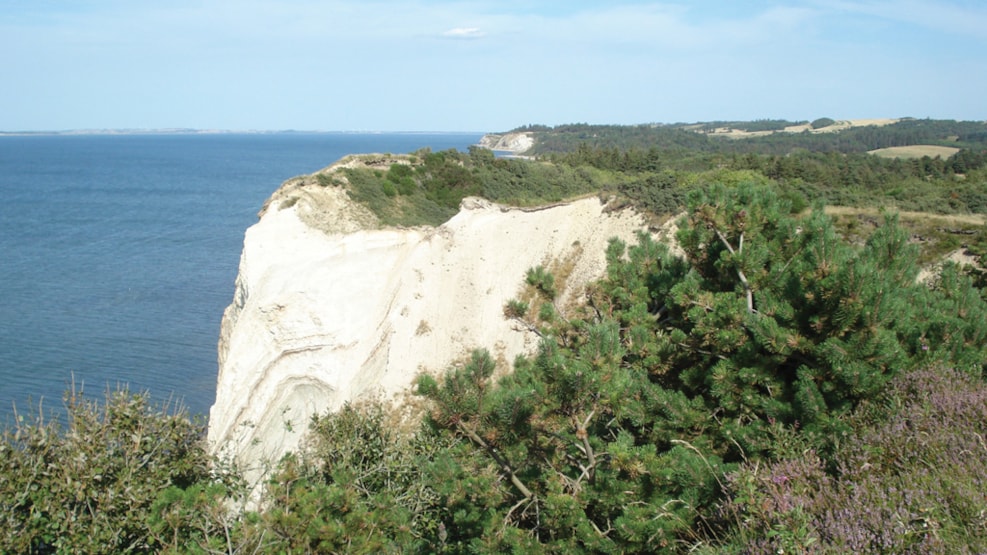 Around the island Fur with tour boat Bertha K
The island of Fur is a small island in the Limfjord located at the northern tip of the Salling Peninsula. Fur has under 900 inhabitants. The island covers an area of 22 km². It is renowned for its deposits of diatomite known in Danish as moler (Mo-clay). Fossil hunting is a popular activity on the island, and the fossils one can find in the moler (Mo-clay) has a history of more than 55 million years old.
Experience and see the unscathed landscape from the seaside - a fantastic lovely trip. 
You can buy coffee and cake at € 7,- per person - must be ordered in advance.
Departure Fur: 2.00 pm.
Arrival Fur: 4.30 pm.
Tour no. 815