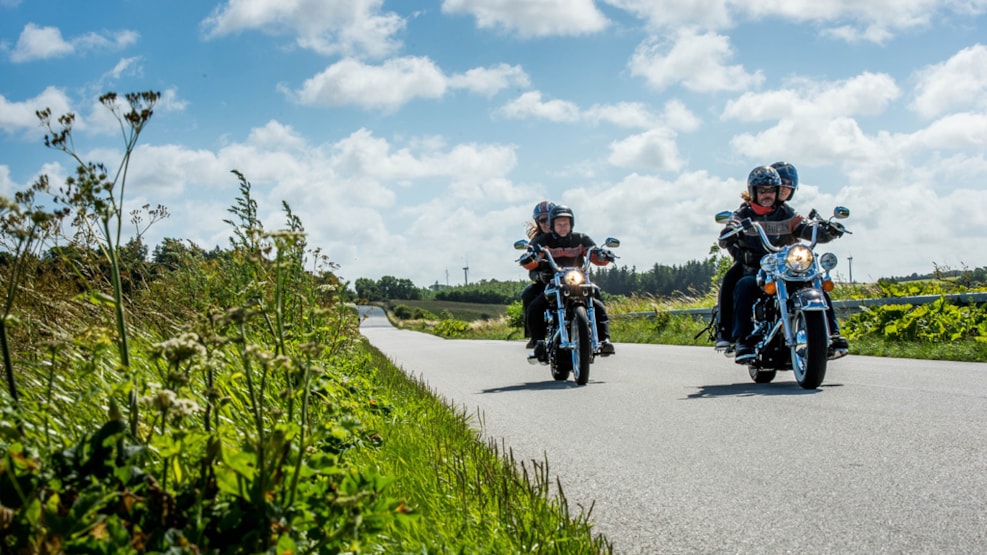 Book a biker
We are ready to give you a GREAT experience.
Do you want to get picked up or carried somewhere or… You name it! We can go far in an hour!
We've got two Harley Davidson motorbikes and two chauffeurs.
If you are more people, who want to try, you can easily split an hour or two.
Do you want to go to Vorupør, we will give a cup of coffee at the Vesterhavscafé by the North Sea.
And yes, we can also drive you to prom.
See more on the homepage - here