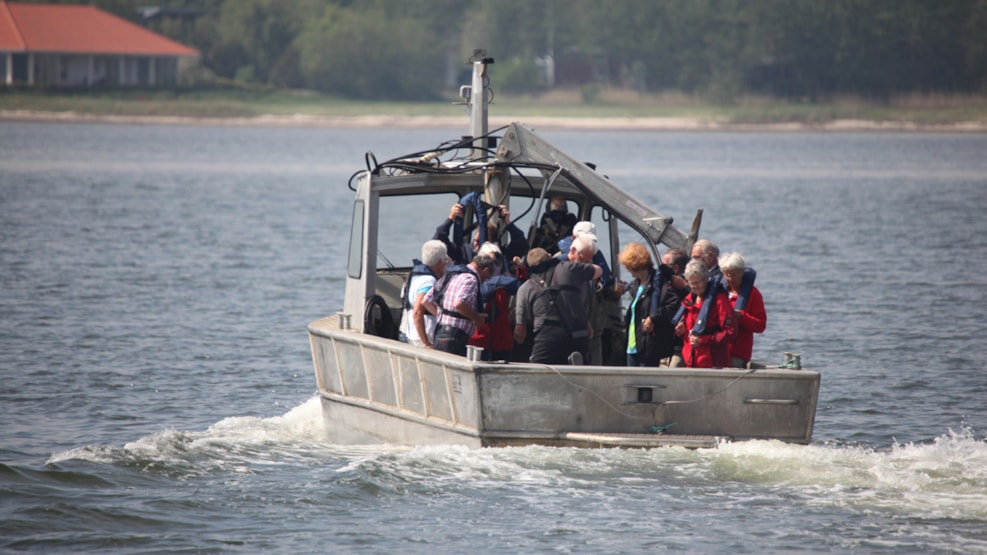 Grand Tour - Biology in wave height
Danish Shellfish Center's most popular tour begins at the "maternity ward" - the fish hatcheries. Here the lobster and oysters are hatched and you will see the oyster larvae swim and you will get the opportunity to touch and hold the lobsters discarded "suit".
Efficient breeding of lobster and oysters contain many puzzles. Learn how we conduct research to solve them.
In the "growth hall" we perform a variety of experiments with numerous animals including crab, shrimps, seaweed, oysters, clams, etc. Here the guide will tell you about the latest research and what it might lead to.
We will also have a taste of exciting foods from the fjord, e.g. seaweed, blue mussels and other exiting products from the fjord.
Eventually we are going to sail out on the fjord and see breeding facilities with mussels in net. Along the way, you will learn why the Limfjord has the world's best environment for shellfish. It will be a trip with sea spray, fresh air - and perhaps the most adventurous can sample a raw clam.  
Practical information: bring clothes and shoes to suit the weather and which can withstand being exposed to the elements. Wetsuits are available free of charge, if the weather is bad.
Minimum number of participants: The tour will be conducted at a minimum of  10 people. If there are not enough registrations for the event, you will be contacted by Morsø Tourist Office.
TOUR NO. 808