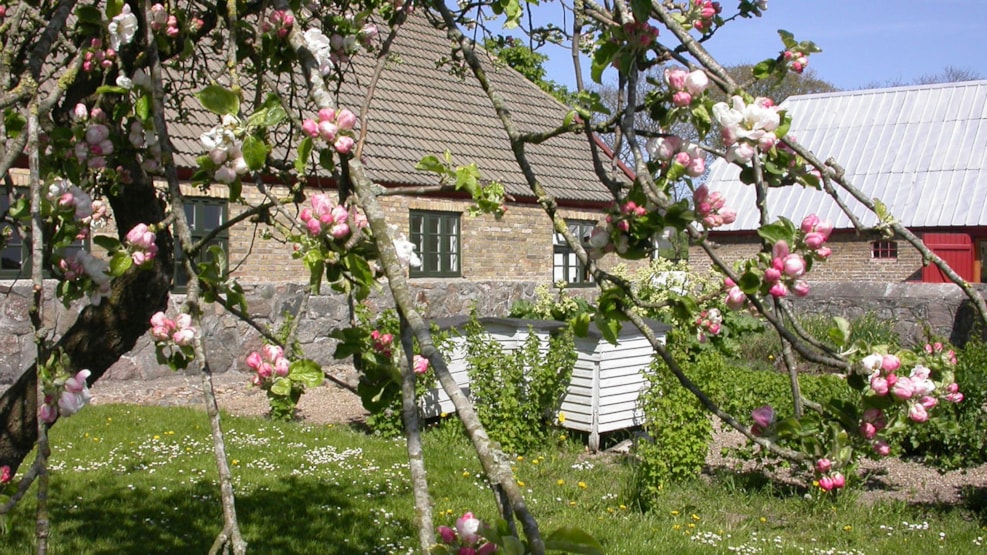 Landbrugsmuseet Skarregaard - kopi
At Skarregaard Agricultural Museum time has been standing still since grandpa was a child. But then again, that is not exactly true as the farm is a very active place with exhibitions and modern organic farming.
An farm in the 1950s was a family farm, which required the help of everyone, just as there male and female workers on the farm. The sense of idyll described in the books by Danish author, Morten Korch, is clearly seen at Skarregaard. And the family farm built around a square in the hills of the fjord is not just a setting but the real authentic deal. In the farmhouse, you walk around in living rooms and kitchens with the layout of the 1950s, and in the wings of the farm you can feel the hard work on the farm with contemporary tools and many chores.
In the farm buildings you can sense how the horses filled the stables, how the cows were milked, and if you enter the barn, you can see the tools that were used. You can even learn about the mechanisation of the farm.
The area around Skarregaard is among the most beautiful landscapes on Mors, which makes it ideal for family picnics and nature walks.
Skarregaard is a part of the Museum Mors
Wenn you have paid the entrance fee you can free visit: Dansk Støberimuseum, Fossil- og Molermuseet og Dueholm Kloster.