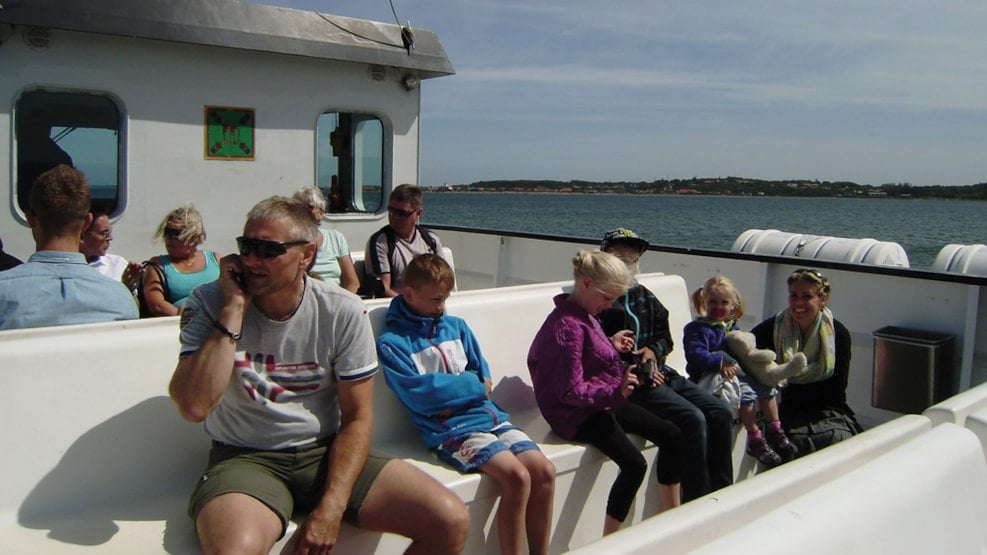 Mini holiday - Around Mors by Sea
We offer you a 3-day mini holiday with two overnight stays on the Limfjord's island Mors, on which you will experience the island from the seaside and see how the landscape changes drastically from north to south.
On the sail, there will be a break in Vildsund, where you will enjoy a lunch at Øst Vildsund former Ferry Inn. On board the sail, it is possible to buy refreshments.
Both prior and after the sail, you can explore Mors from the land side. You can, for instance, experience the beautiful nature on Mors or you can visit the island's many museums, attractions, and artists.
If you are interested in golf, one of the most beautifully situated golf courses in Denmark is located in the outskirts of Nykøbing.
Dates for sailing: 22nd July, 5th August, 19th August.
Departure from Nykøbing Harbor at 8am
Return to Nykøbing Harbor at 5pm
Two overnight stays at Danhostel, an inn, or hotel, including breakfast, sail, and lunch on the sail: DKK 1.224 / € 170 per person in a double room.
TOUR NO. 707