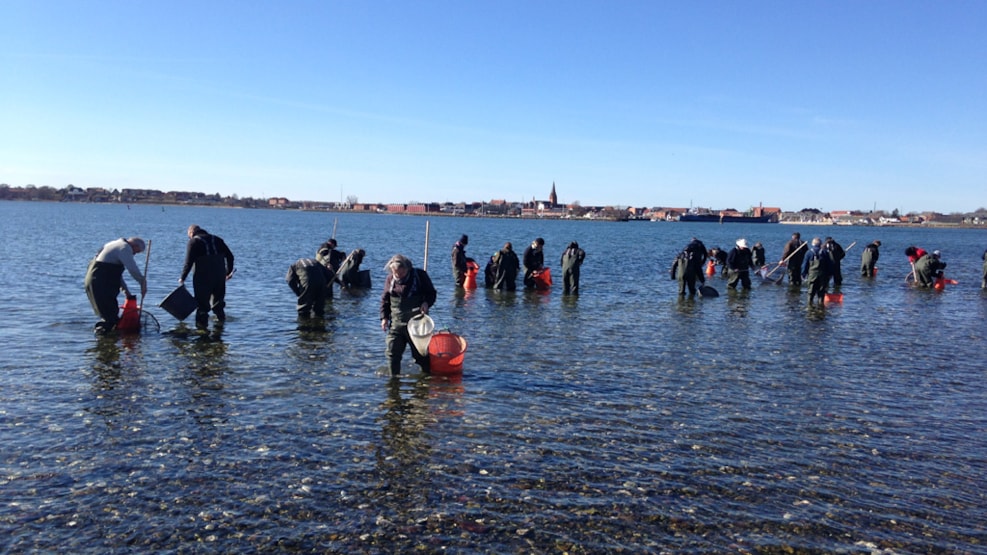 Mini holiday - Oyster Safari and Shellfish School
After accommodation, we meet at 2pm at the Danish Shellfish Centre and equip us with waders before going oyster hunting in the Limfjord.
We will find both the Pacific oyster and the European flat oyster to use in our cooking at the center, after our oyster hunt. Here, chef Ann Kruse will help us turn our findings into a fantastic meal, which we all will enjoy together.
For accommodation, you can choose between Danhostel that is beautifully situated by the Limfjord or Hotel Pakhuset, which is located by Nykøbing's charming old harbour. Both places are within walking distance of the Danish Shellfish Centre.
1 overnight stay incl. breakfast, oyster safari, and a menu at the Danish Shellfish Centre:
Danhostel: DKK 895,- per person in a double room. An extra overnight stay DKK 350,-
Hotel Pakhuset: DKK 995,- per person in a double room. An extra overnight stay DKK 500,-
TOUR NO. 711