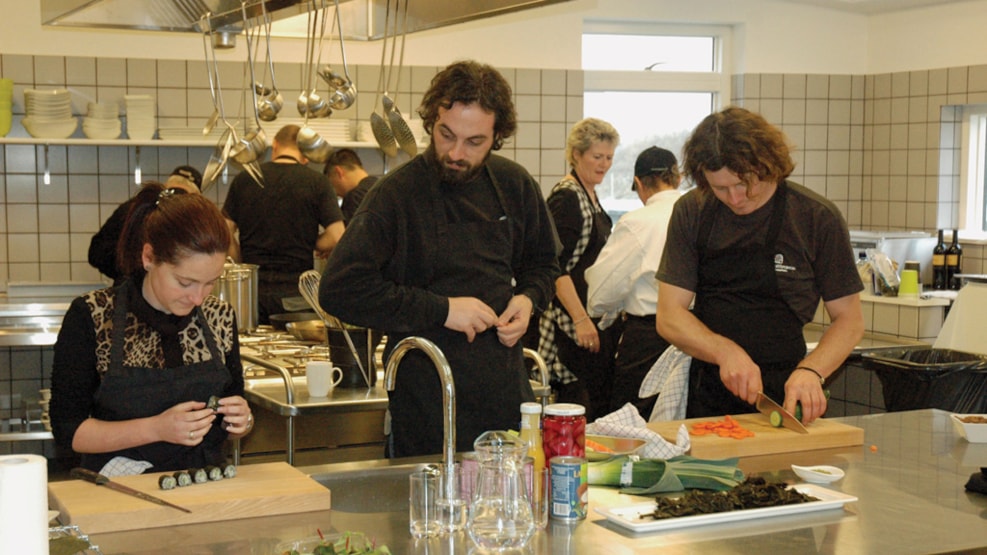 Mini holiday - Shellfish School and Harbor Atmosphere
The largest regatta in the North arrives at Nykøbing Mors Thursday the 13th of September. Witness the 60 beautiful wooden vessels and the harbor that is transformed into a true marketplace with tempting delicacies, refreshments, exhibitions and a tombola.
Friday, you can be your own star chef for the night, at the Danish Shellfish Centre's Shellfish School. The Centre's kitchen opens at 5pm to a wonderful afternoon and evening. The menu is composed of ingredients and shellfish that is available that day.
At the Centre, you will be divided into smaller groups and each receives your own ingredients and recipes. When all groups are ready, it is time to dine and each group arranges and presents their course. There will be tasting and comparing - it is bound to be a fantastic, gastronomic experience!
Bon appetite!
Two overnight stays at Hotel Pakhuset or Danhostel, including breakfast and menu at the Danish Shellfish Centre (excluding beverages):
Danhostel: DKK 995 / € 139 per person in a double room.
Hotel Pakhuset: DKK 1.365 / € 190 per person in a double room.
TOUR NO. 703