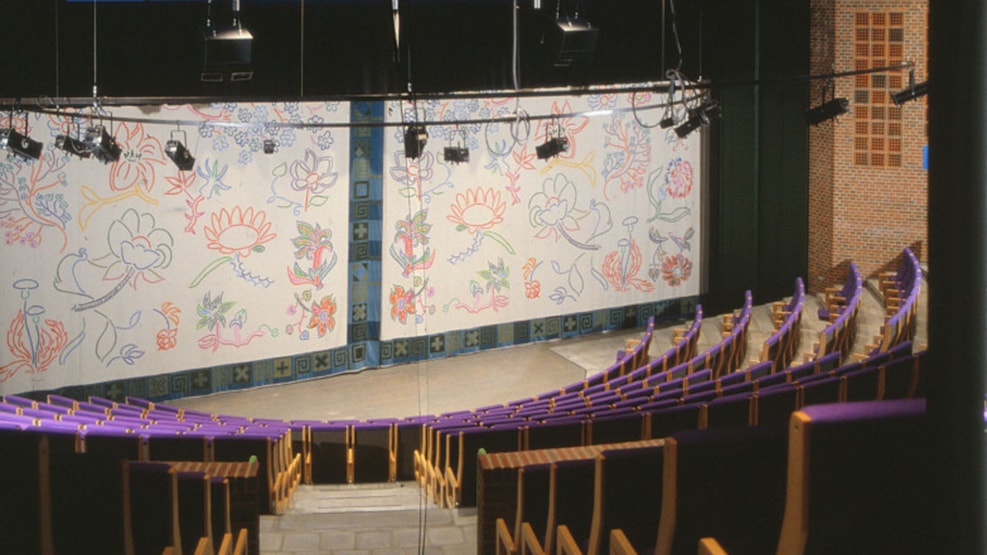 Morsø Teater
Morsø Theater is owned and operated by the Morsø Municipality. The theater is located within a shared building with Morsø Gymnasium (high school) and other educational institutions at Mors. The theater can be rented for various events. Morsø Theater is often used by the local theater organisation "Morsø teaterkreds" for both performance of theater repertoire but as well music events.
Morsø Theater was built in 1980 and still appears as a beautiful, modern and functional theater space that is both technically and architectural up to date. Continuous technical improvements have been made in collaboration with Morsø Gymnasium. Furthermore, a disability lift has been established hence people who needed can be elevated to the stage level.
35 – 40 professional events are held seasonal with theatre, ballet, opera, rhythmic concerts, lectures, conferences etc. Additionally, the theater can be used by the youth programs for common class arrangements etc. The theater is also used by the high school's theatre/music line for teaching and performances/concerts.
Travel sustainably in North Jutland
Getting around North Jutland with public transport is effortless. Plan you trip with bus, train or 'Plustur' on rejseplanen.dk