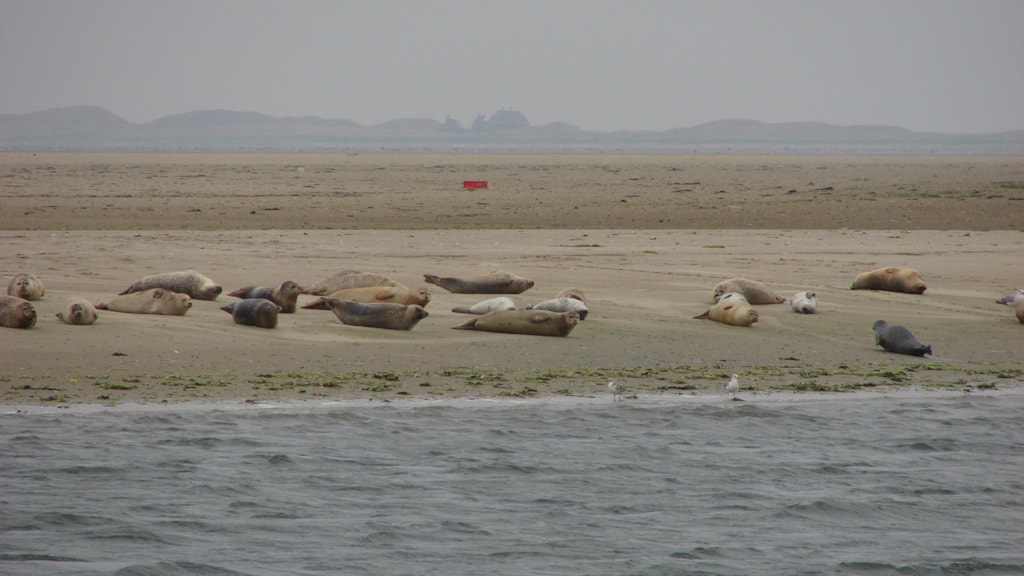 Seal watching at Blinderøn
The fjord is crowded with seals, wherein 2,700 seals gather at Blinderøn which is 80% more since year 2010. The seals are usually in groups and lives at Blinderøn all year round. 
In case of high tide where the seals shelter is flooded, you will instead have the opportunity to admire the beauty of Mo-clay cliffs from the fjord. 


Dining on board is possible.
Menu: Roast pork, white potatoes, Waldorf salad and sauce. Dessert: Old-fashioned apple pie.
Price : Adult € 20,-/Children € 10,-
The food must be ordered in advance at Morsø Tourist Office.
On Sundays only coffee and bread. Price € 7,-. Ordered in advance.

TOUR NO. 803