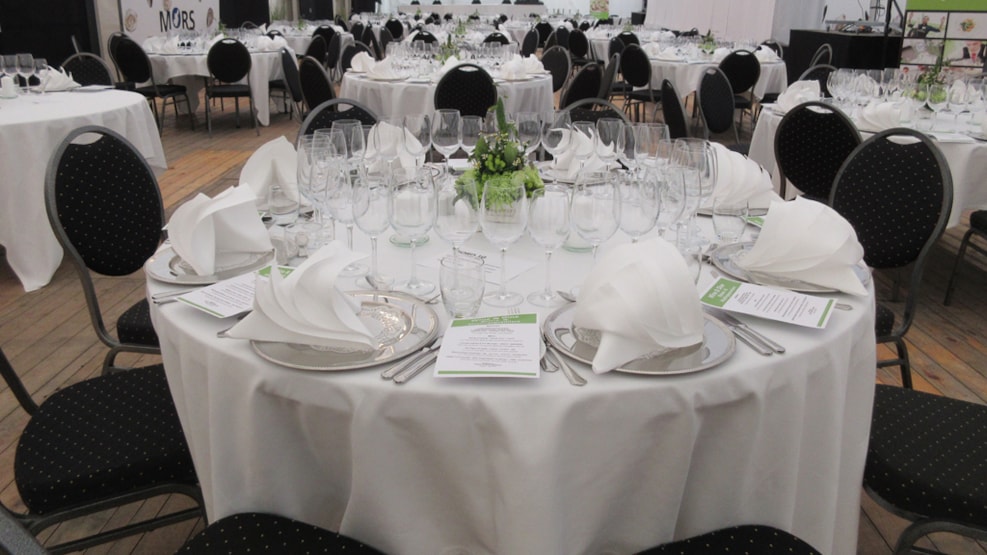 Wine & Dine
Wine & Dine - The Oyster & Mussel Premiere
The seafood capital of Denmark invites to Wine & Dine, which is an exclusive sneak preview of the Oyster and Mussel premiere and an all-night dinner with a 5-course gourmet menu with superior wines and features by the chefs.
The dinner is prepared by a guest chef in collaboration with the local gourmet chef Jens-Peter Skov from Sallingsund Færgekro.
The evening offers appetizers and welcome bubbles with champagne shows, 5-course gourmet menu with superior wines, coffee / tea with sweet and cognac / liqueur and along the way there will be elements of the chefs.
Date: Friday, October 13, 2023
Time: at 17.30
Venue: Tent at the harbor, Nykøbing Mors
Price: DKK 1,495 per person
Menu 2022:
Snacks:
Cabbage wrap with herbs and dried mussels
Vegan Oysters
Gougeres with Karl Johan cream
Bailly-Lapierre Brut Chardonnay NV, France
Fresh straw yellow color, a complex bouquet with hints of almonds, mineral fruit and white flowers, the taste is very concentrated and with depth and ends with a mineral finish.
Cabbage terrine with clams, pickled glass cabbage and browned butter
2020 Classic Grüner Veltliner, Weingut Hirtl, Weinviertel, Austria
The aroma is dominated by notes of yellow pear, ripe apples and a spicy white pepper. The taste is dry with delicate acidity, notes of very fruity ripe stone fruit and white pepper. The wine has a light body and medium finish.
A tribute to oysters, sourdough fried oysters, oyster emulsion and sauce on oysters
2020 Valckenberg Riesling Qba , Trocken, P.J. Valckenberg, Rheinhessen, Germany
Dry, elegant and crisp white wine with fresh flavors of green apples, peaches and apricots. The wine has a delicate fruitiness and is harmonious, well-balanced with a refreshing acidity and mineral notes.
Today's catch from the auction steamed with mushrooms, bisque on beach crabs and cabbage from the field
2020 Phebus Chardonnay, Fabre Montmayou, Lujan de Cuyo, Mendoza, Argentina
Fruity character, where the scent is dominated by ripe tropical fruit, pineapple and melon.
The taste is filled with notes of exotic fruit.
Baked apple sorbet with apple compote, rose hips, honey and pollen
2020 Coteaux du Layon, Domaine Chupin, Loire, France
Sweet and slightly full-bodied with fresh minerality. Plus notes of pineapple, apricot, honey and a touch of citrus.