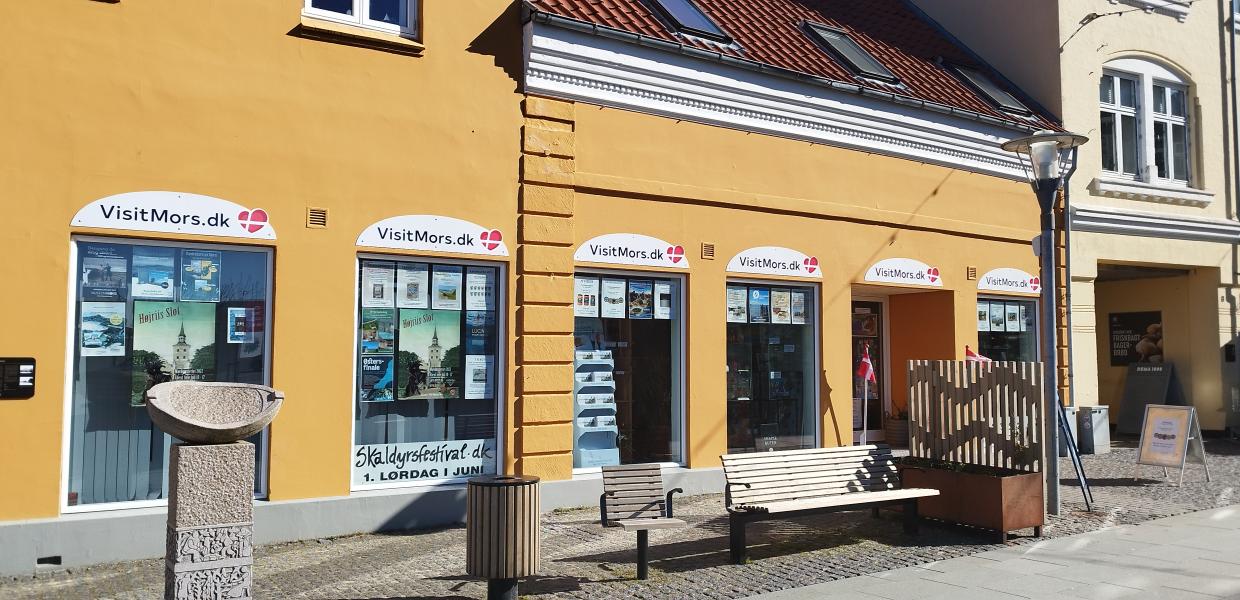 Welcome
The tourist agency has been granted authorization as a year-round tourist agency.
Rental of holiday homes and private accommodation.
Sale of bicycle packages in North Jutland, the Limfjord area and on Mors.
Rental of bicycles, electric bicycles, tandems and canoes.
Sale of books, posters, etc.
Point of sale for Ticketmaster/BilletNet and Billetten.
Opening hours:

2/1-31/5
Mon-Fri 9am-4pm; Sat 9.30-12.00

1/6-30/6
Mon-Fri 9am-4pm; Sat 9.30-14.00

1/7-31/7
Mon-Fri 9am-5pm; Sat 9.30-15.00
1/8-31/8
Mon-Fri 9am-4pm; Sat 9.00-14.00

1/9-23/12
Mon-Fri 9am-4pm; Sat 9.30-12.00

27/12-30/12
Mon-Wed 9.30-12.00