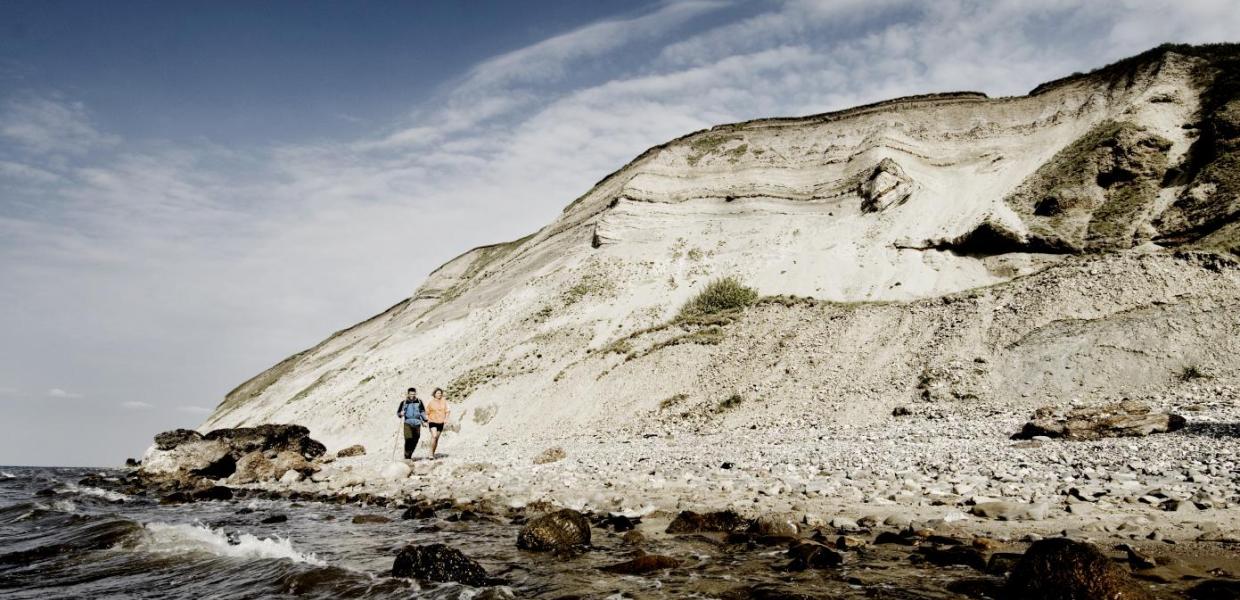 As you follow the coastal route around Mors on foot and at your own pace, you will experience experiences that you could not otherwise get. The tour takes you through varied landscapes, where you feel the rush of history and experience with all the senses the unique nature of the island.
10 stages
The coastal route is divided into 10 approximately equal stages, the first leaving Nykøbing and the last ending here. The hikes go along less paved roads, field paths, historic caves, over meadows and along beaches - well varied so that the feet get tired in the right way. The coastal route also offers many small tours - or loops - that typically take 1-3 hours to hike.
Exciting detours
Each of the routes offers opportunities for detours to special natural areas, vantage points, historical monuments, burial mounds, churches, castles, and many other exciting attractions. The highlight of the tour could literally go to 89m high Salgjerhøj, where you are rewarded for your efforts with a superb view of the island and the fjord. Or you can dip your feet in the holy water at the Mary Magdalene spring close to the Dragstrup Church, which dates back to the 13th century. At Legind Lake, you may be lucky to encounter rare plants such as herbivorous, meadowworm or the protected orchid May cucumber herb.
The coastal route is described in the book of the same name, which you can buy from Morsø Tourist Office.