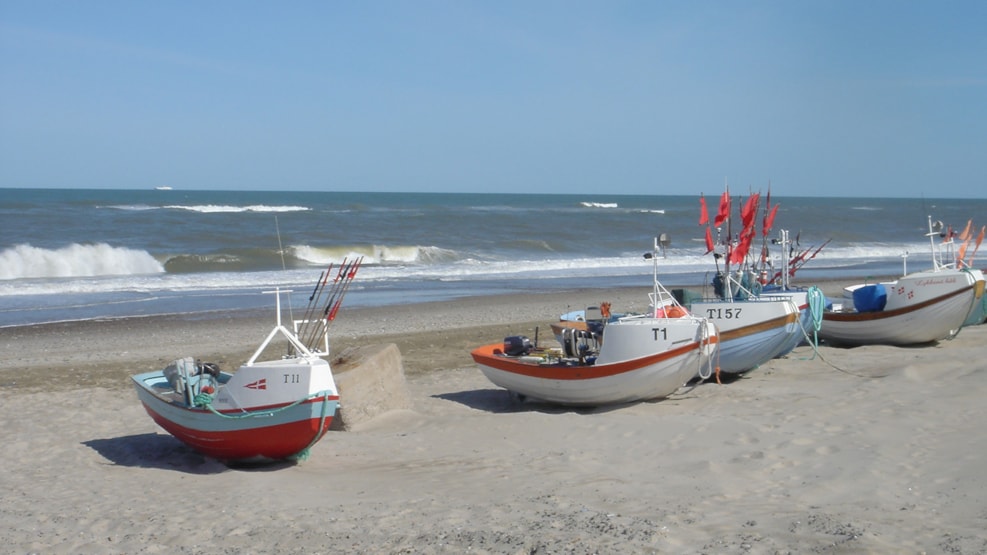 Across The Island of Mors and through Thy national Park
We've assembled/ put together an amazing bike package for you with all the best of what Mors and Thy, has to offer.
The bike ride starts on the island of Mors where you'll be taken through some very diverse and beautiful nature. From hereon the trip continues across the calm waters of the inland fjord (Limfjorden) to the city of Thisted.
From Thisted you'll move on to the city of Hanstholm proudly placed on the windy shoulder of Jutland.
Thy National Park is the biggest national park in Denmark and therefore also the biggest wilderness, and the perfect spot for plants, a wide variety of birds and other animals. And off course people who prefer the wide open spaces, blue skies and a lot of fresh air.
In the southern part of Thy, you'll rediscover the calm rhythm of the fjord as the small ferry gently and slowly takes you and your bikes back to the island of Mors. Here "The Sunshine Route" (the local bike route) stretches along the water and takes you to the point from where you started - Now filled with fresh air and the diversity of the beautiful nature that is Mors and its surroundings.
A minimum of to people required for baggage transport.
INFORMATION:
6 days at an Inn and hotels. Incl. breakfast, maps, directions and brochures.
Daylaps from 35-50 km
PRICES:
5 nights € 499,- per person i double room. Children u. 12 years € 204,-
EXTRA:
Single room € 217,-
Half board € 170,-
Luggage transportation per. person € 116,- (min. 2 Pers.)
Extra night € 68,-

TOUR NO. 504