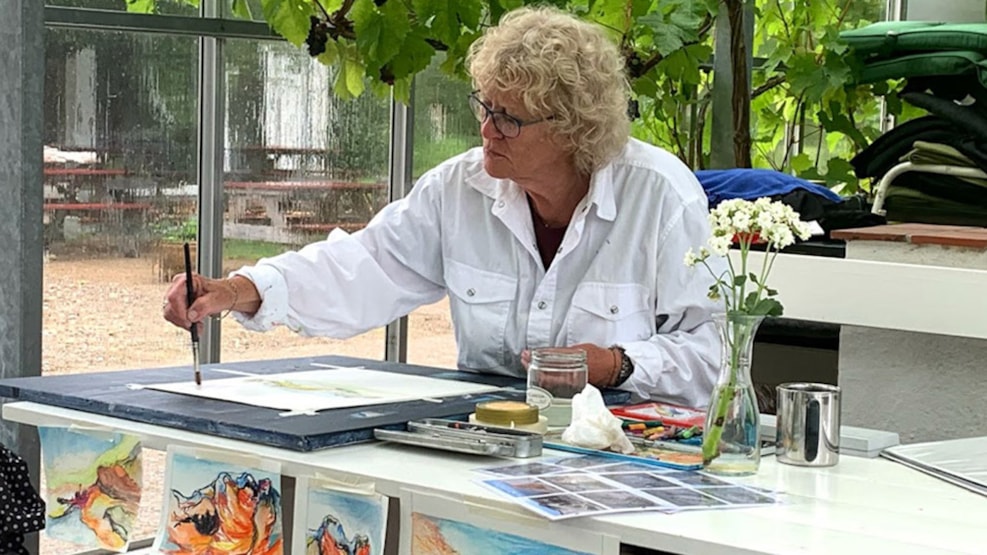 Art studio "Atelier Annelis"
Impression of nature, preferably through own movements and feelings, has usually been a starting point in the works of the artist Annelis.
From there, Annelis tries to depict genuine and untouched, powerful nature. Gradually, there also sneaks a human footprint into the picture, so a cultural landscape also gets included. Annelis makes sketches and compositions while out in nature, and the final artwork gets produced in the studio.
Opening hours: by appointment