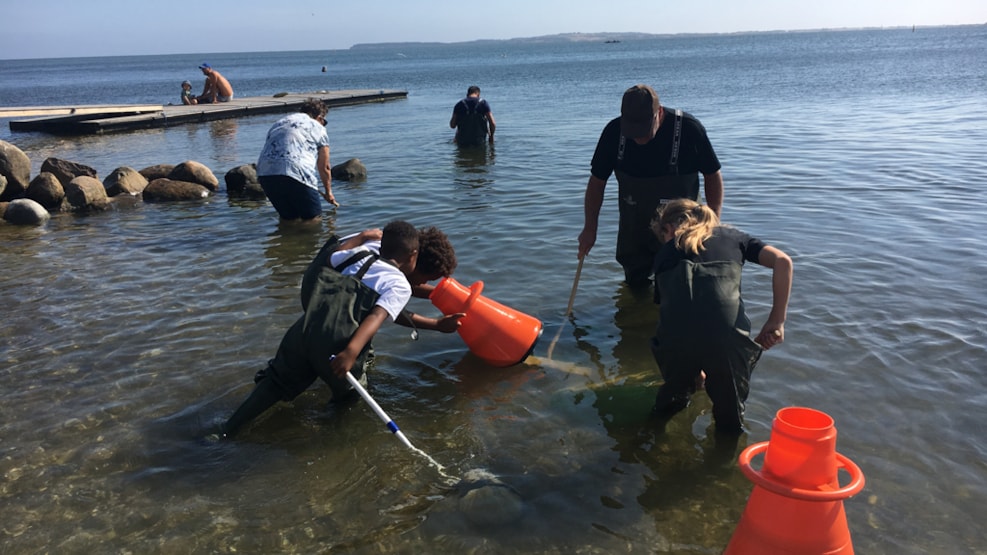 Biology at the edge of the beach
Walk on the beach aimed at families with children
There is a world of wondrous life in the fjord. Have a peek below the surface and see what is hidden: Mussels, shrimp, starfish, seaweed, small fish and much more. Watch them, catch them and get to know them.
Marine Biology for Beginners
With waders and a bucket, we will find an exciting spot at the fjord, where we will go hunting with nets, water-binoculars and underwater camera. We gather the catch in small aquariums and have a talk about the exciting discoveries.
 This activity is at least as fun for adults as it is for children!
Duration: 1 hour
Practical information: bring clothes and shoes to suit the weather. It might be wise to bring an extra set of dry clothes.
Minimum number of participants: The tour will be conducted at a minimum of 15 people. If there are not enough registrations for the event, you will be contacted by Morsø Tourist Office.