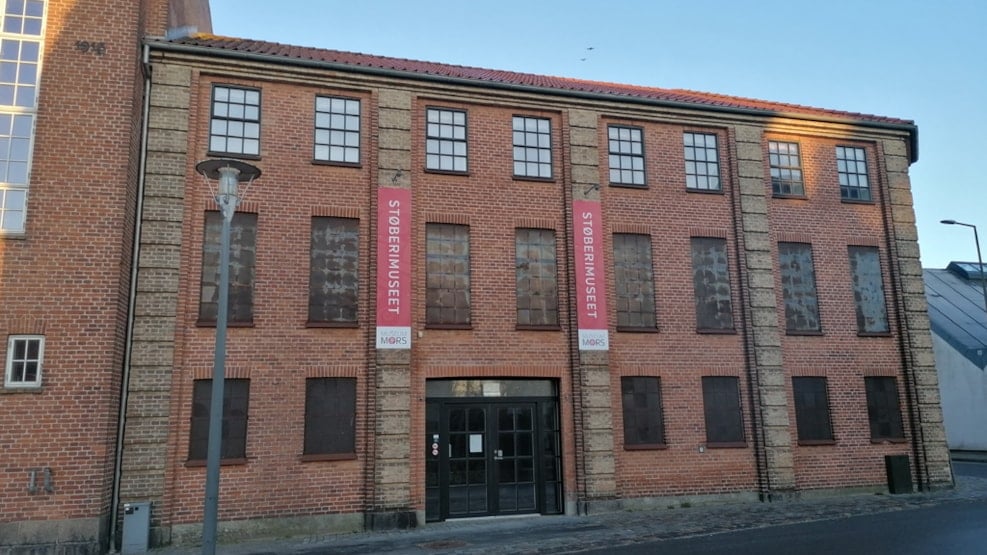 Dansk Støberimuseum
The exhibition at the Foundry Museum gives you one of the most authentic museum experiences you can imagine. When you enter through the lightwell, you will be greeted by the smell of the iron foundry, and your eyes will probably have to grow accustomed to the large and dark storage room. The exhibition is housed in the original buildings from Morsø Iron Foundry.
First, you will see a fantastic collection of oven walls, which had fortunately been set aside before being melted down as scrap for new cast iron objects. The images on these 17th, 18th and 19th century ovens stem from mythology, biblical history and the royal history.
Then you will enter the iron foundry's original "showroom" from the 1940s, where you can see really nice stoves and fireplaces from 1853 to 1970, and you can also get a glimpse of MORSØ's long tradition of marketing.
On the first floor you can get acquainted with the preliminary mold work and the development plans in the drawing office and in the laboratory, and if you go through the double doors, you will enter the largest and most complete collection of cast iron stoves and cookers in Northern Europe. There, you can also see kitchen utensil series COPCO, which was a great success both in Denmark and in America with its bright colors and clean lines.
When you re-entering the ground floor again via the back stairs, you can twist through the last part of the exhibition, which is dedicated to "the general foundry worker".  
The foundry workers' hard and hot job of making some of the best castings in the world. 

The Foundry Museum is a part of Museum Mors.
When you have paid the entrance fee you can free visit: Dueholm Kloster, Fossil- og Molermuseet og Skarregaard.