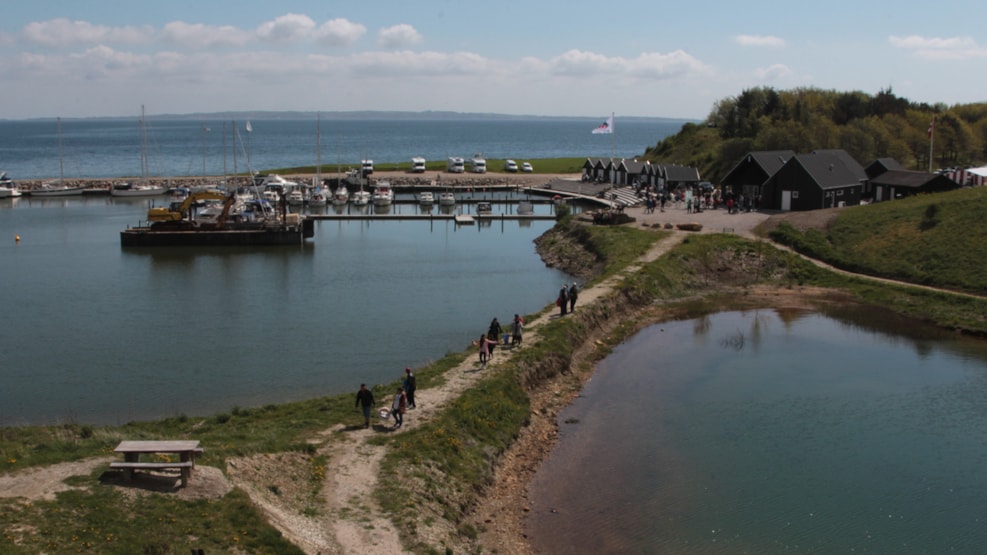 Ejerslev Harbour
Ejerslev Harbour is one of the most impressive natural harbours on Mors, home to a number of local fishermen, who sail out to fish for herring, eel and lobster.
Ejerslev Harbour was built in 1911-1914 as a port of disembarcation. Active until 1971.
After comprehensive renovation, the harbour is now the natural meeting place for the local people. It is a neat and modern marina with good facilities: a kitchen, showers, electricity, water etc. For a smaller fee the facilities are also open to auto-campers and campers.
Walkers, cyclists and yachts people have visited the harbour for years to experience this unique atmosphere. Trout-fishing on the pier and paragliding from the hill are other possibilities. Bring your binoculars and see the seals on the sandbank near Ejerslev Shoal.