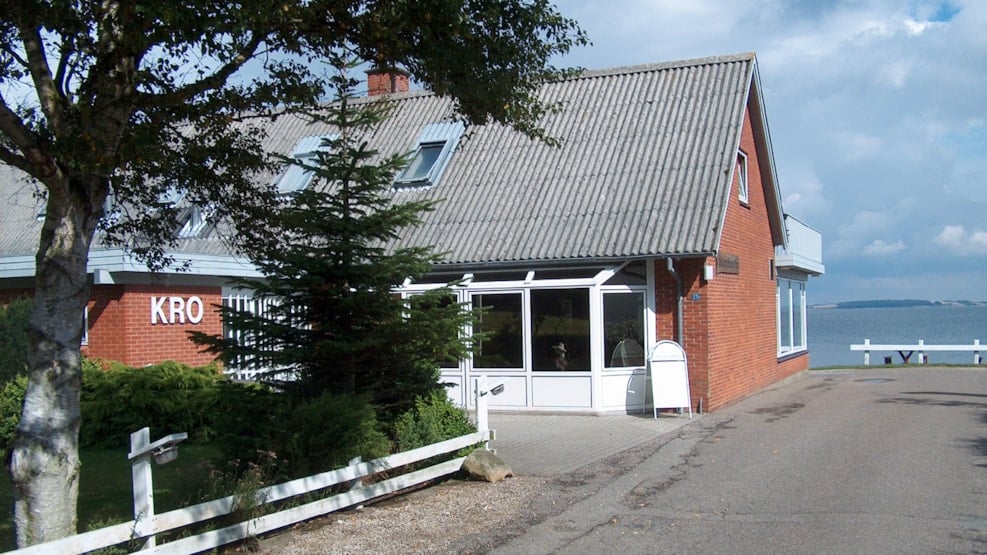 Gullerup Strand Kro
The inn is situated on the northern part of the island, only a few metres from the Limfjord with an amazing view of Hanklit and Thisted.

It is an honour for the staff at the inn to make all guests feel welcome. The atmosphere is quiet and cosy, without stress or hurry. Here you can relax and enjoy the nature and the food, which are made of fresh, local products.  
From November until May open by appointment.