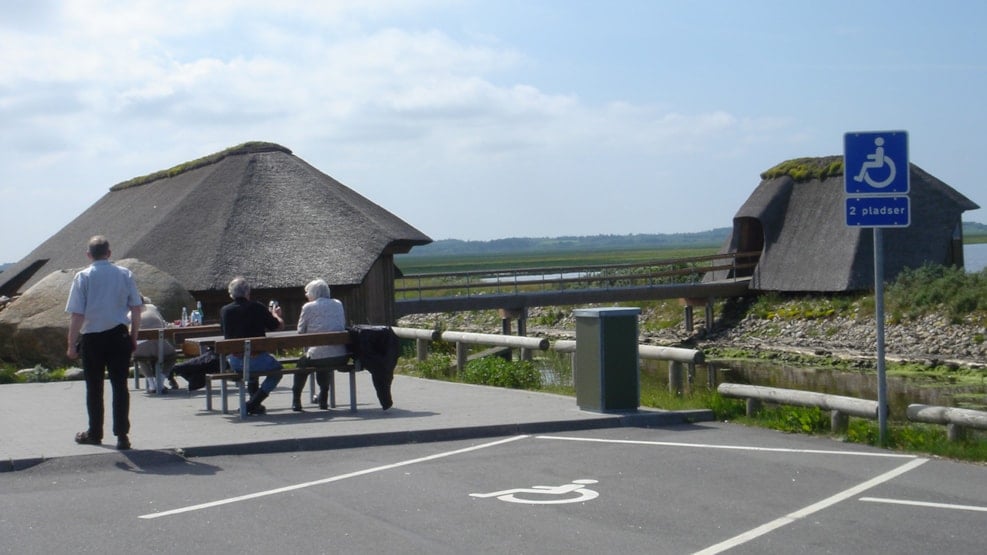 Limfjordsruten - national cyclingroute 12
The Limfjord area is an excellent cycling area, with the route around the fjord measuring 610km. The Limfjord cuts northern Jutland in two and stretches from the gentle landscape on the east coast to the wild nature of the west coast. The landscape between Hals and Harboøre is characterised by many bridges and ferries, that cross the fjord and its many islands. You get to see the whole fjord, as well as the islands of Mors and Fur, which lie like pearls in water of the Limfjord.
The tour begins and ends on Mors, but takes you around Løgstør, Nibe and Gjøl broads to Aalborg. You get an extra day when the tour reaches the Kattegat, crossing at the mouth of the Limfjord. It includes views of Livø and continues around the Lovns peninsula, Hjarbæk and Skive Fjord to Fur.
You return to the mainland and there is the possibility of a detour to another of the fjord's islands - Venø. The crossing at the mouth to the North Sea brings you to Thy, where the landscape is influenced by the sea and fjord, before you return to Mors, which is like a miniature Jutland.
INFORMATION:
12 days at inns and hotels, breakfast, maps, tour description and leaflets.
Daylaps 45-75 km.
PRICES:
12 days/11 overnight stays € 925,- per person in a double room.
ADDITIONAL PAYMENTS:
Single room 12 days € 565,-
TOUR NO. 513