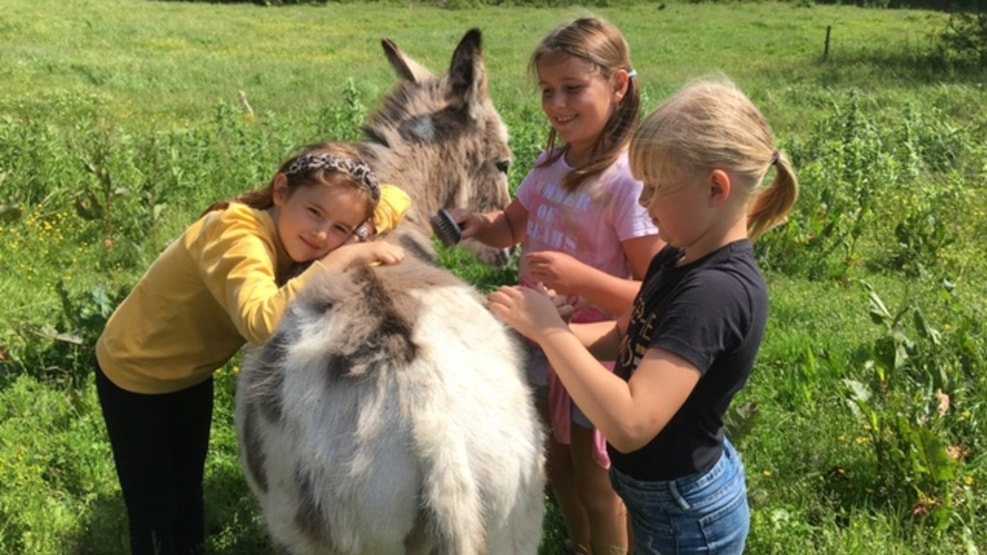 Morsø Friluftscenter
Max. 42 persons.
Morsø Friluftscenter is an amazing school camp and training centre or just a holiday house.
Built at the old Præstegaard in Skallerup located at the southern part of Vildsund on the isle of Mors just 300 m. from the Limfjord.
This 276 m2 school camp and training centre has 42 sleeping spaces distributed in 7 rooms, where extra mattresses can be borrowed from owner, if needed.
It contains the following: Living and dining room that can accommodate max. 50 persons. A banquet hall that can accommodate 55 to 110 persons. Large kitchen with all modern kitchen facilities. 2 bathrooms with shower and 2 extra toilets located at the barn.
There are also 3 sleeping spaces at the farmhouse and a disable friendly bathroom.
It offers lots of possibilities for outdoor activities. 2 shelters and large space for camp-fire. Playground and lots of animals.
It also offers tree climbing, kayaking, horse back-riding, team building and other activities.
Possibility of renting the following: Icelandic horses, kayak and sailing dinghies.
Free Wi-fi. Free Parking.
Deposit: €410,-
Mandatory Final Cleaning in year €300,-
Rental of Icelandic horses: Euro 24,- per horse per hour.
Utility: €164,- for a weekend and €273,- for a week