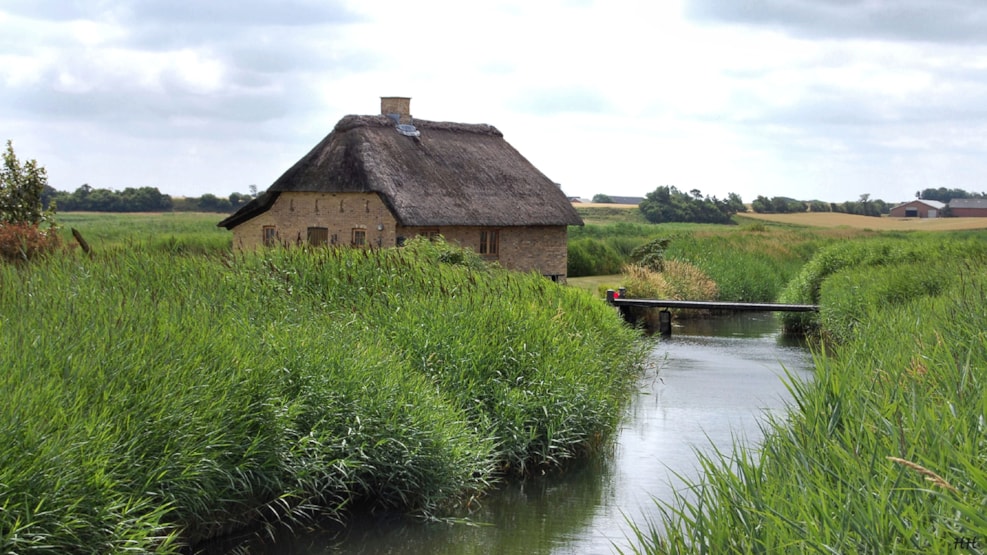 The south of Mors
Sillerslev is a lovely harbour with sailors, fishermen and a great beach. In the course of the 1950's and 60's the harbour was established as a fishing harbour. Prior to that, the fishermen brought in their catch straight off the coast. Many years of struggle ensued before the harbour was built. There are still fishermen in Sillerslev, where there is also a yacht harbour.
The lovely nature of southern Mors is also special and perhaps in particular Thissinghuse, which was established as a boat landing in 1857 with a grocer's warehouse, tileworks, lumber yard and small crafts. Today, only the grocer's warehouse, dealing in animal feed, still exists.

South of Ø. Assels there is an area known as Lund-estates consisting of 4 large farms: Peterslund, Nylund, Katrinelund, and Gammellund. Together they once made up Lund Manor. In 1714, a faience factory was established, at the manor. It was the only one of its kind in the kingdom of Denmark outside of Copenhagen. However, it only survived for 10 years.